Speech note applications are incredibly prevalent these days. People are increasingly relying on these applications since it allows them to take notes no matter what situation they are stuck in. Besides this, it also allows people to be multi-tasker, which means you can manage two tasks simultaneously.  For instance, while traveling on a bus, you can respond to an urgent message. Not just this, many people also use these applications to compose their business memos and conference discussions, take notes and write anything they like.
Since we can think and speak faster than we can write, speech note applications can help us speed the writing process in both personal and professional settings. 
However, while selecting the speech notes app, you should stay cautious and install a reliable application as there are numerous poor-quality applications. These applications ruin your speech text by skipping words or misinterpreting them, causing major inconveniences. So if you are a student or a professional who is struggling to convert their audio to notes, we have the 7 best speech notes apps for you. These applications not only mitigate inconveniences that ruin the quality of your text but also maintain a smooth workflow. So without any further delay, let's dig into the details of the best speech notes applications.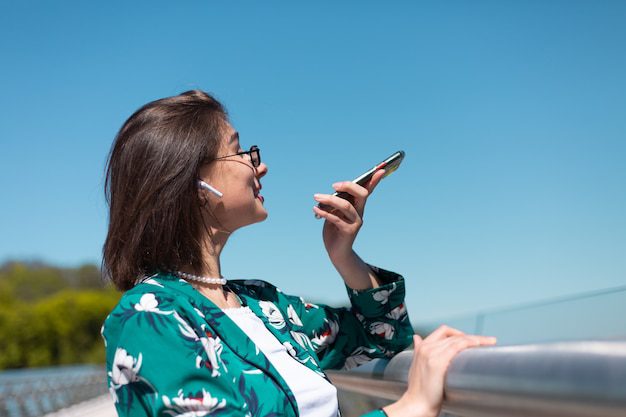 7 Best speech notes app for iOS and Android
Here is a list of the 7 best speech notes apps for iOS and Android that are incredibly functional in converting your voice into texts. These applications are available for both Android and iOS users and make their life easier. Have a closer look at their unique features and functions: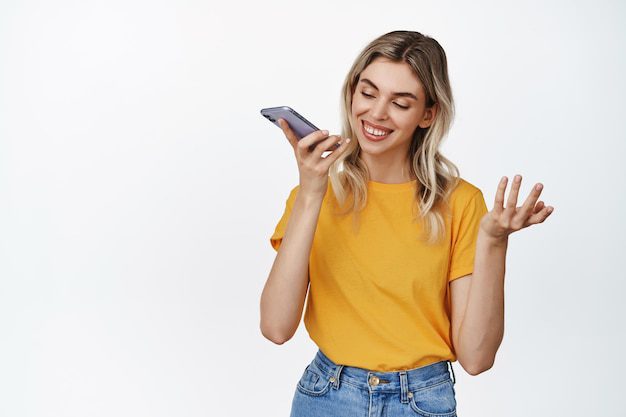 Voice Notes (Android):
Are you looking around for an application that makes your typing easier and free of any hassle? Well, you should consider talk-to-text applications for Android from Voice Notes. This application brings a host of unique features to the table which is incredibly handy for those who want to create a memo, to-do list or notes. All you need to do is, open the application, click on the microphone icon and start speaking. The application instantly converts your audio to notes. 
The application also enables you to create reminders and other documents. You can assemble all your important documents and categorize them. Another impressive feature of this application is it offers support for over 120 languages. So users can switch between various interface languages. 
You can simply download this application from  Google Play Store and download it without any charges. However, there are certain limits on the duration of your recording with the free version. Users who prefer recording as much as they like may get the premium version at a cost of only $3. 
SpeechTexter (Android): 
SpeechTexter is another free application available for Android users. The application also offers great features which make recording audio and converting them to texts easy. You can add personal instructions and unique terms to the application's dictionary while using this application. Additionally, you can use spoken words to compose your Daily Documents, Notes, Messages, Twitter messages, or Business Mails. This leading speech-to-text notes app supports 60 languages and has a 95 per cent recognition rate regardless of your native language. Furthermore, this application doesn't need Wifi access since its recognition mode functions flawlessly even when you are offline. So without any delay, you can install it on your smartphone right away. 
Speech to Text (Android):
Speech To Text Notes Android  is the best option for you if you're looking for a specialized and cost-free speech-to-text app for Android. By seamlessly translating your speech to text, this app, unlike many others, enables you to record long texts without any disruptions. This application will execute all of your commands, whether they be writing a script, composing an email, or simply a text message. The application has an embedded TTS engine that enables it to read out the notes for greater clarity. Additionally, it is built with cutting-edge features like Sliding Tab, which provides a practical approach to accessing the application. You'll never have to type or read anything while using this application. 
Evernote (iOS):
One of the most renowned and prevalent speech note applications for iOS devices is Evernote. And if you like multitasking, this app is the most preferable option for you as it has a wide range of features including clipping articles, file scanning, and the option to upload content in the form of audio, video, or pictures. The application is also suggested for students because it enables them to Collect, Monitor, and Compose Separate Notes as well as link together projects and individuals to generate new ideas. To begin detecting the text, just open your keyboard and press the microphone that is located below. Additionally, you may just sync with them if you have numerous devices in the array. Just get it as using it is free! 
Transcribe (iOS):
Transcribe is yet another top speech notes software for iPhone users. With its ability to convert voice, video, and memos into text, it gives off the impression of being a personal assistant. With just a single swipe, you may start your assignment. The software installation is free, but after the free trial period of 15 minutes, you must either upgrade to the premium package or pay for add-on hours. The voice note can be exported in PDF, DOCX, and TXT formats thanks to a number of upgraded features included in the premium edition. You will get 5 hours of free transcription as a bonus with the premium version. This best application will never fail you, no matter what the assignment.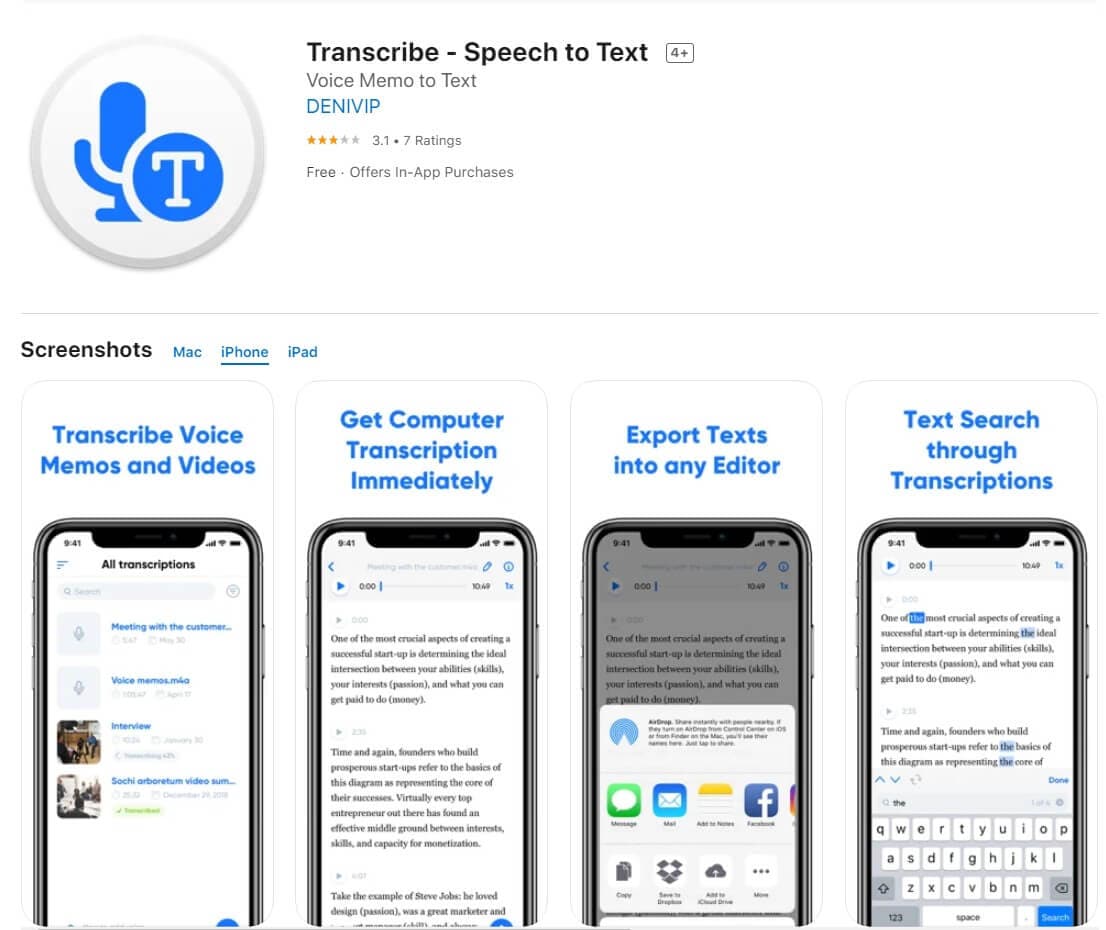 Dictation Speech to Text (iOS):
Dictation Speech to Text is among the list of top speech note applications for all iOS users. It has a distinguishing feature of the best voice recognition technology. No matter in what setting you are functioning, the advanced recognition features help you to easily add key points to your journal. Moreover, the application also allows you to add pictures, videos and drawings to your notes collection which saves a lot of your time and effort. The application also offers its users support in over 40 languages to translate and transcribe recorded audio or your voice. You can also sync these notes with your iCloud to access them anywhere you like.
Dictation – Speech to text is available on the Apple Store for all iOS users. You can get it for free. The free video of the application has certain limitations including, the length of the audio. However, you can enjoy unlimited access to the full features of the application by buying its premium package.
VoNo (iOS/Android):
For easy handling and organisation of your voice memos, all in one place, the VoNo Android and iOS Voice and Voice-To-Text memo app is perfect for your Samsung, Google, and other Android devices. You can simply open the app and tap play to record a voice memo. You can also set up an auto-record feature for faster memo creation. 
After using our app, we assure you that you will see a significant difference in your daily communication procedures. They will become much faster and more accessible, and all your voice memos will be collected at your email address mentioned in the app. The free android version of the VoNo app offers all basic functionality for its users. You can also convert your voice memos to text or transcribe them. 
While all the functionality needed to make memos is included in completely free. The pro version of the VoNo app is also available, enhancing your experience with extra features like auto-send functionality for your voice and Voice-To-Text memos. You can download the VoNo voice memo app for free from your Play Store using the link given below:
Key takeaways:
Our list of 7 Best speech notes software accelerates the process of converting your speech into notes. You can now seamlessly convert your audio into crucial documents and texts. With these applications, you will find it way easier and more convenient to compose and manage a written record in your personal and professional space.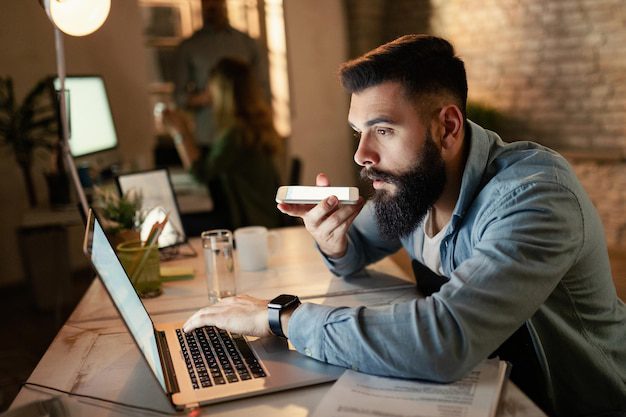 You can switch and access these applications almost anywhere and everywhere. Whether you are among your peers transcribing a fun conversation and creating memories, or perhaps noting important interviews and conferences, speech note applications make it all super convenient.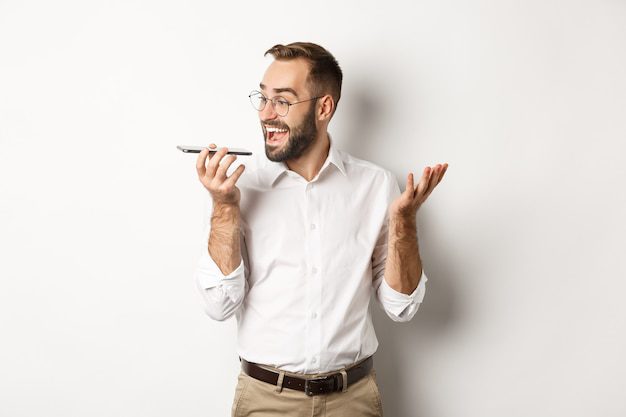 We guarantee a smooth experience with these applications. Launch these applications on your mobile devices and enjoy a more than an ever seamless process of converting your voice into texts within minutes.
Published on: 12 August 2022